After running in to a brick wall that I have been unable to knock down researching my direct Spencer ancestors I have decided to research the LeFever family and its variants. The variants that I am researching are: Lefever, Lefevre, Lefeuvre, Lefebure and Lefebvre. I also have a few records on Lafever and other possible variants.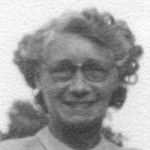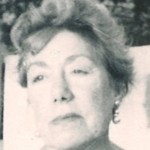 My paternal grandmother Lily Rose LeFever 1900-1991 and her sister Elsie May LeFever 1899-1993 were instrumental in starting me on my family history research in the early 1980's. Elsie was a great source of information remembering dates of birth, marriage and death of many of her ancestors. When I subsequently checked the information that she had given me all of it proved to be accurate, which was certainly impressive for someone in her eighties. Certainly their direct ancestors had interesting lives living and working in London's East End mainly as costermongers (greengrocers) in the Bethnal Green area.
I intend to devote the next few years on furthering my research in to the Lefever family surname and the information on this website will detail all the information that I find regardless of where in the world the information comes from.
On this site there is one page per country and so if you have any information concerning any LeFever family anywhere in the world or should you want any more information on anyone in the records on this website please contact me using the contact form. Please note that to comply with the GDPR no records are shown from anyone born after 1918 whose death date I don't have as they are possibly still alive today (2018). I do have some details on currently living individuals if your interest is in one of these then please contact me.